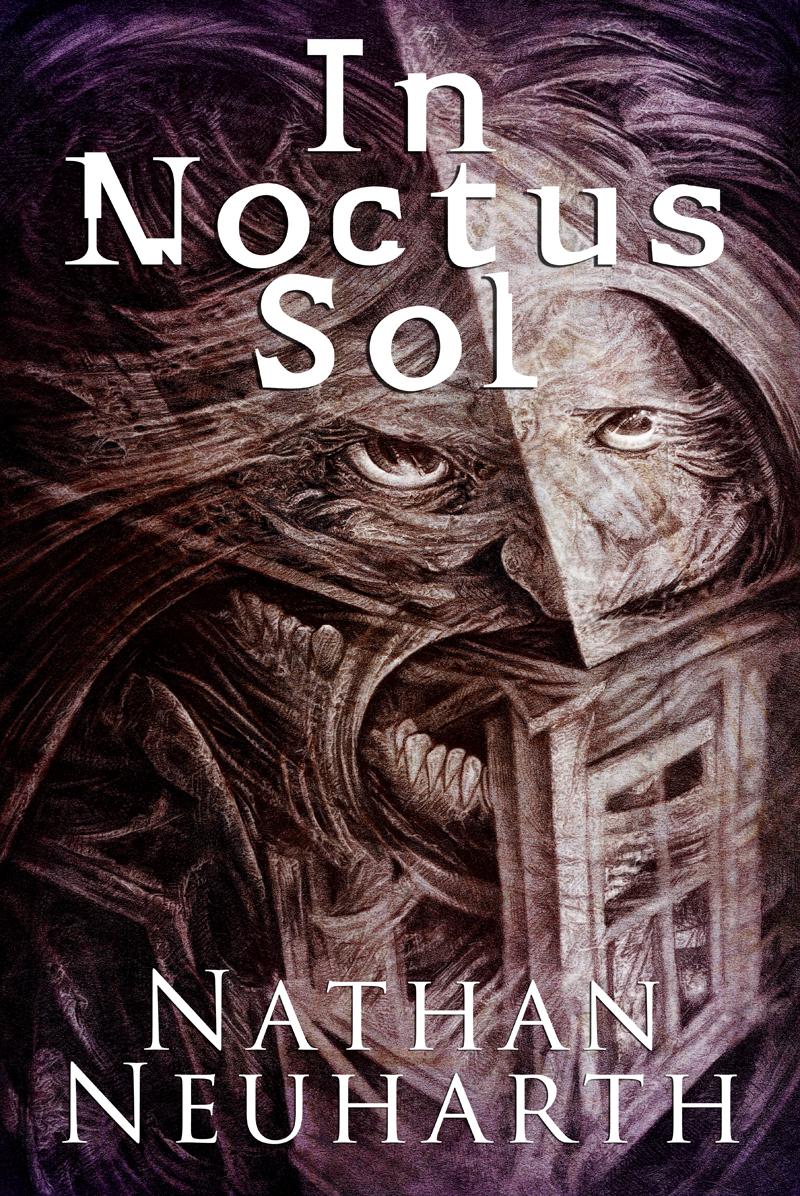 If interested in discovering a new book to read? Check out my review and more at
Ingrid Hall
.
In Noctus Sol by Nathan Neuharth
Nathan Neuharth is an author of fiction and non-fiction works of various subjects and genres including dadaism, surrealism, esotericism, supernatural horror, fantasy, and autobiographical subjects.  Blurring the line between fiction and reality.
The story revolved around a family living in a haunted house. The family is struggling in multiple areas of life and are trying to make sense of things. Candace is the lady of the house. Whenever talk of ghosts are mentioned, she casually remarks of them and continues whatever task she was doing. Her daughter, Katrina has lived in the house most of her life. She doesn't really believe in ghosts, but has witnessed eerie things in the house. Katrina had two sons, Karl and Kurtis. Karl is the older of the two boys. They both have seen ghosts in the house and try to keep away from the spirits. Lastly there is Uncle Floyd. He is mentally handicap and enjoys playing with his nephews. He mentions that he speaks with one of the ghost in the house.
While in Alcoholics Anonymous, Katrina met and eventually married Terry. Not only does he struggle with alcohol, but with anger and job loss as well. Terry hasn't seen or witnessed anything in the house to believe it's haunted.
Upon the beginning, readers are thrown into the jumbled life of the family. You find that Katrina and her sons are scared of Terry. Due to his anger, he becomes abusive. Many times arguing and fighting with Katrina. He also takes his anger out on the boys. Readers find that he seems to be getting more violent.
One day after an AA meeting, the subject of ghosts arises among friends. They decide to hold a séance in the house. Upon beginning, the group of friends experience several elements of the haunted house. One member is so disturbed and shocked by what he sees, that he has a heart attack and dies. All of the members splinter off afterward. But with an impeding sense of doom for Katrina and Terry, their closer friends Perry and Stella come back to the house to save the family. Several events toward the end of the book become more intense. These events all lead to greater understanding of the situation. The story falls deeper into ghost and other esoteric mysteries.
Neuharth wrote the book from a narrative that was based from mostly one vantage point and showed others. The first half of the book felt fragmented in time. I was unsure to what was building up. Once gaining a grasp of the family's situation, I thought of how they were going to overcome the situation. As "The Great Cause" or reason behind the story arises, the story stops. I wanted to know more about what was going to happen. This is a book that crosses various levels of life and show how they can alter unseen aspects of our lives (…or past-lives).
In Noctus Sol is a quick read that is sure it leave you thinking about more.